Tournament Schedule
MAY 15-16
12th ANNUAL THREE LAKES CLASSIC
SPONSORED BY: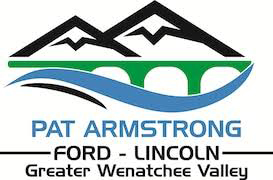 TWO PLAYER TEAMS. BEST BALL/AGGREGATE SCORE. 7:30AM TEE TIMES
TEE PRIZE IS UNDER ARMOUR MOBILE SHOP
EVERYONE WHO ENTERS WILL RECEIVE $50 TOWARDS THE
UNDER ARMOUR ON-LINE PRO-SHOP AS A TEE PRIZE .
Sign-up by May 5th to receive your Tee-Prize on the day of the event.
(If you sign-up after May 5th your prize may not be delivered until after the Tournament)
CLICK FOR SATURDAY'S TEE SHEET
---
JUNE 12-13
COMPLETE LOGISTIC SERVICES TOURNAMENT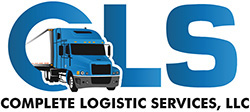 2 PLAYER TEAMS 7:30AM TEE TIMES. SCRAMBLE/BEST BALL FORMAT
SPONSORED BY COMPLETE LOGISTIC SERVICES, LLC
---
JUNE 20
FATHER/SON & MOTHER/DAUGHTER
ONE DAY STROKE PLAY TOURNAMENT. TEE TIMES.
PARTNERS ARE FATHER/SON OR MOTHER/DAUGHTER OR CLOSEST RELATIVE
---
JULY 10
BALL BUSTER
4 PLAYER TEAMS. 7:30AM TEE TIMES
THE TOUGHEST GOLF COURSE YOU WILL PLAY!
---
JULY 24
FIRST TEE TOURNEY
---
AUGUST 7-8
MEN'S CLUB MEMBER/GUEST
2 P LAYER TEAMS 7:30AM TEE TIMES. TEAMS WILL CONSIST OF A THREE
LAKES MEN'S CLUB MEMBER & GUEST.
FORMAT: TBD
---
SEPTEMBER 18
COUPLES TOURNAMENT
2 PM MODIFIED SHOTGUN START 9 HOLES SCRAMBLE/9 HOLES BEST BALL
DINNER FOLLOWING TOURNEY
View your current handicap and rounds played from GHIN.COM
View Pro-AM results for the Central Washington Chapter at CWCPGA.COM
Questions?
Email us for more information about tourneys
Please check back, and follow us on Facebook for Tournament Updates!

View your current handicap and rounds played from GHIN.COM
View Pro-AM results for the Central Washington Chapter at CWCPGA.COM
Questions?
Email us for more information about tourneys